Promoting your business online is today a basic marketing activity for almost every company. It doesn't matter whether you are just starting up your small business or need support for big corporation – Mapi Media is there to help you.
We offer comprehensive services in digital marketing, we build SEO optimised websites, launch social media and AdWords campaigns and overall, help your site to be visible on the Internet.
We are well aware of how important the online image of your company actually is, therefore we offer the highest quality of digital marketing and SEO services. We approach each client individually – each client has a different story and specific goal to achieve.
We are a group of enthusiasts with quite few years of experience under our belts in SEO, web design and programming. Feel free to browse our website, learn the details of our offer and see why we deserve your trust.
Search Engine Optimisation starts with market research (competition, searched keyword phrases), website optimisation, then it goes through link building and content creating to increase valuable website traffic.
Why it is good to try with us?
transparent and client friendly contracts, clearly defined activities,
comprehensive actions, individual approach
consultations and monthly work review – considering not only search engines rankings but also your website traffic, conversions and efficiency
.
AdWords campaign is the fastest and the most effective way of reaching your customers. Wide reach, precise targeting and quick results.
Certified AdWords specialists manage your ads campaigns in Google search network, Google display network, Google shopping and remerketing (ad following the user.)
Each campaign is monitored and adjusted, every month you receive information about campaign changes, its effectiveness and further suggestions.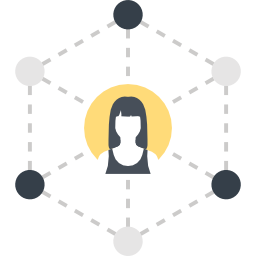 We manage profiles on social networking sites and run successful advertising campaigns on Facebook.
Facebook is very important communication channel with customers. Social networking sites users are more often checking brands profiles and making shopping decisions on Facebook. To draw their attention and make positive impression a series of actions and measures is necessary – writing interesting posts, designing attractive graphics, creating campaigns, quick and efficient interaction.
We will help you to become liked and recommended on social networking sites – we will manage your fan page, take care of your customers – current and prospective ones.
We will choose the best communication channel, create strategy, optimise ads and prepare content. Mapi Media will help you to avoid image crisis and let your company show what's best to offer.
We create e-commerce stores based on Wordpress (Woo Commerce), Magento, Prestashop systems.
Why should you entrust us to build your e-commerce store?
We have a lot of experience in creating e-commerce stores and developing and executing digital marketing – SEO, Google shopping campaigns. We know how an online store should look like to be successful.
We migrate data from other systems (the ones functional a few years back – flash animations, background disco to make duplicate indexation nicer) to the modern and functional ones.
We help to look for optimal solutions – integration with warehouse systems, couriers – we advise and advise against depending on stores profile and budget.>
We are set on functionality, aesthetics and effectiveness. We take our work seriously.
We offer you the best solutions and advise against wrong ideas. All our web designers have solid SEO knowledge – we won't give you a website which requires further investment.
We create websites based on Wordpress system – user friendly, easy to modify and liked by search engines and clients both.
All websites are created in RWD technology, responsive and adapted to mobile versions.
Christmas shopping frenzy is still a way ahead of us, but many people have already started searching for presents. November…
Ingorning banner ads is so frequent that it even has its own name. Banner blindness happens when people ignore ads,…