Promoting a business online nowadays is a norm, and almost every modern company employs online marketing activity as a standard procedure. We cannot deny that our times have changed, and the era of internet and computer-usage is at its height. So it doesn't matter whether you're just an independent family business, or you're in charge of a big corporation, presently it's a fundamental obligation for all companies (big or small) to be visible on the modern online market.
Mapi Media is there to help you establish this visibility and prominence, allowing your website to stand out among all the existing competition. We offer a variety of comprehensive services. Our team is responsible for digital marketing, creation of SEO optimised websites, launching social media and AdWords campaigns and general SEO assistance.
Every team member at Mapi Media is well aware of the importance of the online image on today's market, and we were always driven by the aim to help those that need and deserve their online recognition. We are a group of enthusiasts with dedication for work which can result in positive change. Our immense experience and expertise allowed us to achieve fantastic effects over the past 6 years. Thus far we've cooperated with hundreds of businesses (in the UK and outside of it), offering anything from minor web-design amendments to complex and continuous SEO maintenance.
Each month we generate constant success and achieve complete customer trust and satisfaction, as our excellent services are perpetually complemented. We approach each client individually, and employ tactics which are suitable and convenient for each company we cooperate with. In the end, everyone's got a different story to tell on the world wide web, and we help to achieve all specific and distinctive goals.
Feel free to browse our website to gain more insight regarding our work, services or the companies we cooperate with.
Search Engine Optimisation starts with thorough market research (i.e. investigation of competition, searched keyword phrases, website optimisation etc.). Once the first steps are completed, our team goes through link building and content creation for a specific business, in order to increase the valuable website traffic.
Why is it a good choice to cooperate with us?
We have transparent and client friendly contracts, a clearly defined and thought out plan of action that we present to you on day one.
We approach each client individually, and adjust all of our responsibilities, tasks and activities to suit the client's particular needs and requirements.
We provide 24/7 support, frequent consultations and run a monthly review/report of our work for all customers.
Apart from working on your search engine rankings, we propose concrete (free) advice on how to improve your online business as a whole. In other words, whilst working on your SEO, we'll suggest how to improve your website design, online store, galleries etc. all with the aim of making your business unique, creative and successful. We will also suggest which web solutions are SEO friendly and which aren't.
Our work is efficient and dynamic. As soon as our cooperation begins, all of our clients notice immediate (positive) changes in their website traffic and increase of customer interest.
Creating an AdWords campaign for your business is the fastest and the most effective way of reaching your customers. The campaign essentially offers you a shortcut to quickly become recognisable and noticeable on Google, targeting wide but precise audience. Thanks to cleverly created keyword-related adverts (approved by Google) you'll be able to accurately reach your designated customers within just a matter of time.
We've been certified AdWords specialists for many years now. We can thus manage your ad campaigns in Google search network, Google display network, Google shopping etc. offering quick and satisfying results.
Each campaign is monitored, frequently modified and adjusted and each month you'll receive:
information about campaign changes,
insight on future strategies,
feedback on effectiveness of the executed methods,
further SEO related suggestions with aim to perfect your campaigns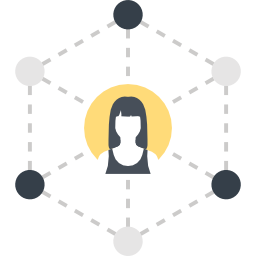 Our team of social network enthusiasts thoroughly manages profiles on social networking sites. They are responsible for running frequent, successful advertising campaigns on Facebook, Twitter, Instagram, YouTube, Snapchat etc.
Facebook is a crucial social channel for communication with customers. The users of all social networks are often checking brands profiles on Facebook, and judge the profile of a company/business accordingly. More importantly, such profile visits will often influence the consumer's shopping decisions. In order to draw their attention and make a positive first impression, our team will complete a series of frequent, necessary actions to entice the audience. Some of these tasks include:
writing of interesting and engaging posts,
designing attractive graphics and layouts,
uploading appealing images and catchy tags,
creating ad campaigns and essential promotion,
offering quick and efficient interaction i.e. response to comments, requests etc.
Our main aim is to make your company as well perceived and recommended as possible. After all, the most universal feature across all social network sites is the share button, so it's important that your profile content is worthy a share!
We will tackle all social channels, create a careful strategy, optimise ads and prepare your intriguing content. But above all we will continuously update your profile, take care of your customers and captivate the new ones. Mapi Media will help you to avoid an image crisis, and will promote your business to its fullest potential, showing all visitors what you have to offer.
We create e-commerce stores based on highly compatible programmes such as WordPress (WooCommerce), Magento, Prestashop etc. We have a lot of experience developing and executing digital marketing (SEO, Google shopping campaigns), but a lot of our team members specialise specifically in creation of user friendly e-commerce stores.
Why should you entrust us with building your e-commerce store?
We know exactly how an online store should look like, and what needs to be done to make such store successful and appropriate for the audience you're targeting.
We migrate important data from older systems i.e. the ones which were functional and widely used years ago (e.g. flash animations) and import them to modern and more functional systems.
E-commerce stores are in essence widely connected to the overall design of a particular website, so we tend to make a compromise between functionality of websites and e-stores.
We help to seek optimal solutions and recommend integration with other parties that make collaboration efficient and economical. For example, we can make connections with warehouse systems, couriers and large corporations that will benefit you and your business.
We recommend new trends, solutions and tendencies that are visible on the entire market, with aim to make your e-commerce store as contemporary and practical as possible. In the end, it is these factors which are responsible for either repelling or attracting your audience.
When designing and programming a website, we focus on functionality, aesthetics and effectiveness. We try to combine these aspects to create a website that is unique and comfortable in use.
Why should you choose Mapi Media to design your website?
We offer you the best solutions and advise against all unfitting concepts.
Our team is full of members who are passionate, innovative and creative. They come up with original and inventive visions and approaches, turning them quickly into reality.
All of our web and graphic designers have an extensive SEO knowledge. So during our website creation process we build a website that is instantly SEO friendly and supportive, making it's appearance in top Google searches even more likely. Such fresh SEO-compatible website hastens the process of online recognition and visibility.
We won't give you a website which requires further investment. It'll be entirely up to you what the final product will look like. So you'll be able to ask us for amendments, adjustments or entire changes, even after the website has been long finished. Our goal is to create a website which not only serves to please your customer, but also satisfies all your needs.
We create websites based on the Wordpress system – a user friendly programme which is easy and quick to modify. It's praised by website owners and the customers alike. A marvel for search engines, offering full suitability and applicability.
All websites designed by us are created with the use of RWD technology. This means they are responsive, adapted and compatible for all electronic devices e.g. mobiles, tablets, consoles, smart-TVs etc.
The Google AdWords advertising system reached the age of majority and on this occasion in July it received a new…
Every year interactive agencies dealing with social media try to define new trends. We're no different here and social media…