Strategy


Goals and milestones
Precision


A clearly defined target
Audit


An overall site review
Keywords


Examination and selection
Optimisation


Of a website
Acquisition


Of valuable links
Development


Of content on the website
Monitoring


Of incoming traffic
Synergy


With SEM campaigns
WHY SEO?
Allow yourself to be found!
Nowadays, most customers begin their search for companies, services and goods using an online search engine. It's quick, easy and produces instant results. So why not exploit this platform for the benefit of your business?
Making your website visible under related keywords is the first step to acquiring more customers, completing transactions, and increasing your brand awareness. Regardless of whether you aim to become visible online locally, or recognised across the whole country, or Europe as a whole. The incoming search engine traffic is one of the elements that makes website hosting truly profitable. After all, if an interested customer enters his question or keyword corresponding to his need in Google, it is your website they could enter, providing you find yourself at the top of the ranking.
SEO
What constitutes

the SEO process?
SEO is a process consisting of several elements, that, when considered and applied, will always generate effective results.
Keyword Research
Website audit
Website optimisation (SEO)
Building effective links
Website traffic monitoring
Analysis and further strategy of undertakings
1. Keyword Research
An internet user can enter thousands of key word and phrase variations into search engines per year. When you prepare your website for website hosting, the initial step should be recognition of beneficial keywords and phrases relating to various intents of your target audience. E.g. what questions may they be asking? What products could they be interested in? It is always worth checking which keywords will bring your website, business, serviced or provided offer most advantages. At this stage, a crucial step involves thorough analysis of your competition – it is worth investigating which keywords your competition is using to position their online website in Google i.e. which have the most hits, which correlate most with your business and needs of your target audience, or which keywords are the most cost-efficient.
2. Website Auditing
An SEO audit of a website incorporates a complex review of the website's structure, and determines whether it fits the search engine's demands. The primary aim during this process is to thoroughly inspect whether the applied technology is corresponding with Google's demands, and whether the search engine bots aren't hindered from carrying out a proper index of the website. The audit's other chief objective is to define whether the website possesses any critical errors which may impact higher ranking in Google, or errors that may encumber or even impede the progress of the SEO process. An audit comprises of a technical stage (i.e. reviewing the website's internal and external structure, the content type and their indexing) as well as the substantive stage – analysing the included keywords, webpage theme, copy length, descriptions, headings – in other words, elements which relate to correct distribution of keywords and phrases.
3. Website optimisation
Optimisation aims to eliminate the technical errors. Incomprehensible sections for bots, strings of redirections, index blockades, generated duplicates, slow-loading features – these are some of the first aspects that require consideration and eventual correction. The next stage is to complete the copy and distribute the keywords in strategic places, carry out maintenance of internal links, expand on the content, and so on. These aspects are usually adjoined with simultaneous development of subpages (as well as their accumulation), in order to increase these individual keyword-filled pages in Google ranking.
4. Building valuable backlinks
A well-optimised website is the foundation to success. The larger your business, the more you will need it. The second crucial element is the choice or purchase of suitable links which lead directly to your website, this includes the created subpages. Links directed from trusted websites, i.e. those thematically related to a given business are helping your website to coexist in a network and therefore allow the online position of your website to steadily grow. The key rule here is systematic updating and choice of only solid quality links. Research of valuable sites and detailed monitoring of competition is crucial in this process.
5. Monitoring of the website traffic
The effectiveness of SEO needs to be continuously monitored, though it is worth to look at this process from multiple angles. The most common sign of good SEO results is, of course, the systematic visibility growth of your website under the hosted keywords. Greater visibility usually means that progress on the website has been made. Despite this, other measures should not be ignored. For example, the increase of traffic coming from other sources. It proves that focusing on given keywords, and hosting them will make your website visible, and thus will translate to completed goals: an increase in transactions, questions asked by customers, brand awareness increase, or other important aspects valued by all businessmen.
6. Analysis and further strategy of undertakings
It is the nature of website hosting, that it requires continuous labour. A complex optimisation and a solid link profile allow the website to obtain a high visibility in a given search engine. Albeit, it is worth remembering that search engines are a dynamic and constantly evolving environment. One has to consider that Google alone updates its algorithms even a couple of hundred times a year. New, additional rank building elements are continuously considered and applied by the search engines, and a rule that was mainstream and accepted a month ago, Google now deems as outdated. Our competition is too evolving, growing and adapting to the trends. In this marketing field, one needs to accept that only continuous effort and non-stop development will guarantee the true success.
CONTACT US
Did you struggle to find the answers to questions of your interest?
Contact us – our response is direct and swift.
We will bend space-time, especially for you!
Contact us,
In whichever way pleases you:
POSITIONING YOUR WEBSITE ONLINE WITH MAPI MEDIA
Why it's worth establishing

a cooperation

with us?

Our offer can be distinguished thanks to several elements:
Adapting effective solutions to your industry
A friendly, straightforward and convenient contract
Flexible work during cooperation
Experienced employees
A holistic approach
A sensible analysis
1. Adapting effective solutions to your industry
We apply a truly effective strategy, backed up with professional research of your industry, competition and general online context. We focus on the elements that matter the most, i.e. those related to link building and optimisation. Every one of our offers is preceded by a free investigation of the online environment and your market sector. Production of a unique strategy for the website is the following step.
2. A friendly, straightforward and convenient contract
Our customers cooperate with us thanks to the visible and quick results, a thorough and full service, good communication and substantive approach. We want it to remain that way, therefore we don't burden the contracts with long cooperation or notice periods. All of our operations are transparent and direct contact to people who deal with the strategy and realisation of SEO projects are available for discussion on demand.
3. Flexible work during our cooperation
During the period of our contract, we can continuously provide our customers support and respond keenly to their feedback and suggestions. As a result, depending on the situation, we are prepared to make corrections or amendments that suit the client's vision/priorities. We adjust our cooperation to the dynamics of the environment as well as the given industry.
4. Experienced employees
Our dedicated employees are equipped with at least 7+ years of professional online digital marketing experience. Their CVs are embellished with certificates that prove their skills and capabilities in handling online marketing tools or other systems. Individuals also possess proof of Google Analytics and Google AdWords qualifications.
5. A holistic approach
Despite being considered as distinct sectors within the e-marketing ecosystem, SEO of websites and marketing in the search engines should not be viewed as aspects separated from other vital matters. Experience of the internet user, the usefulness of a website, adapting the message to the recipient etc. - during our partnership you will receive support in all sorts of areas and branches of e-marketing.
6. A sensible analysis
We value actions that are undertaken because they have been backed up with reliable data. Hence, why we always put that extra emphasis on analytics, defining goals, micro-conversion, researching the effectiveness of traffic and its sources etc. We verify the things we've undertaken based on quantitative and qualitative data. This applies not only to SEO services, but also the AdWords (currently Google Ads) sponsored links campaign.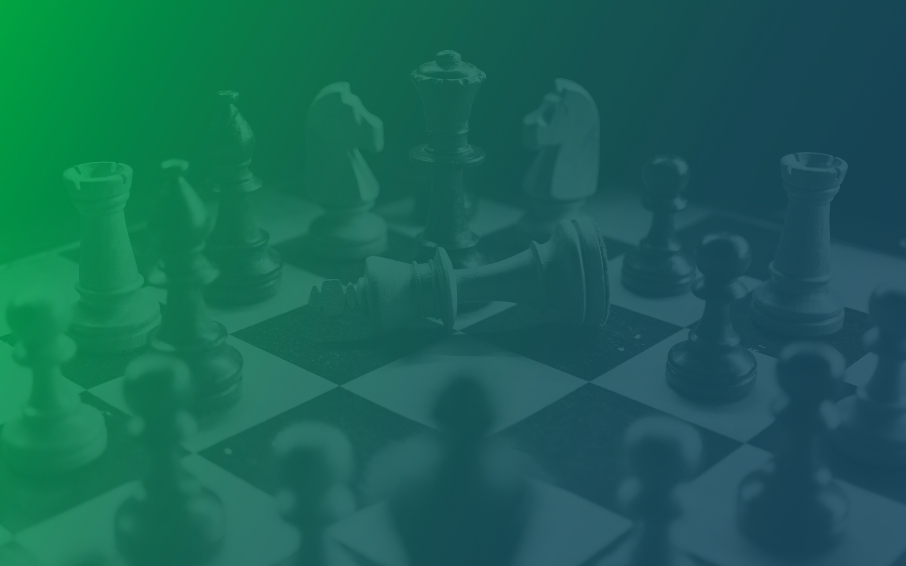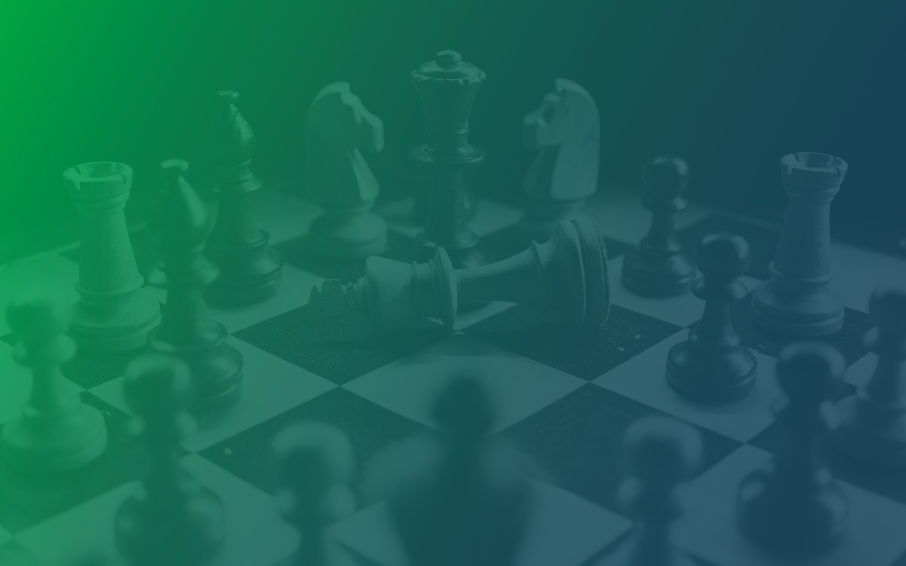 Analysis and Strategy
We analyse your website, business, online context, competition. Our comments and evaluation are exercised in accordance to your goals, offer and services. If possibility arises, we will research the applicable keywords and phrases, and will familiarise ourselves with your website statistics (Analytics, Search Console etc.) in order to diagnose the plausible errors, and conclude where your website stands in the eyes of search engines. Are the chances of quick progression high when considering your current website situation? We will tell you on the day.
Our offer
We prepare an attractive and comprehensive offer. It includes the outline of planned work, scheme of website optimisation/building, creation of new links etc. All with a suggested budget.
Signing the contract
Our contracts are transparent, flexible and do not tie our customers down for long notice or cooperation periods. We adjust ourselves to you, not the other way around.
The start of project work
The onset of optimisation tasks or offsite activities (gaining valuable links, word of mouth marketing, sponsored articles, dedicated backsite services) begins immediately after a mutual agreement is signed.
A monthly work report
The monthly work report highlights the undertaken work, positions (online rankings) across various devices, information regarding organic traffic and effectiveness/results of all endeavours. Along with the carried out work report, SEO progress and online visibility, our specialist will contact you directly to explain thoroughly all the showcased aspects. The discussion usually ends with our plan for near future being lain out; it is accompanied by specification of clear goals and targets.
Verification of results
Verification of impact & work results as well as preparation of plan of action for the near future. We continue our work, but in case of need we adapt and amend our operation by drawing conclusions. We choose new keywords, develop and optimise website elements further if the nature of your business changes or the offer/product/service range expands.
WORKFLOW
How does the website hosting process look like
z
under Mapi Media's wing?
Are you discouraged by complicated contracts and unclear rules? Search no further.
Analysis & Strategy
Our offer
Signing the contract
The start of project work
Monthly work report
Verification of results
Types of website hosting offered:
Due to the website/business variations as well as queries asked by Internet users in Google, several SEO models can be applied, all in accordance to the intentions of the business owner.
LOCAL SEO
SEO for websites related to local business focuses on a limited area, narrowed strictly to the city, town, region or county whence the company originates. This limited localisation dictates that only the prime keywords/phrases that are often searched in the particular area ought to be heeded e.g. Searched service + city or Searched product + town.
When it comes to local website hosting, the strategy includes description elements, microformats associated with the address data provided on the website, modification/development of the website's structure to match the activity/services provided in that area, altogether with location. When it comes to local SEO, link building is also crucial – this process focuses on local portals and businesses of companies based in that particular region.
Local website hosting is usually cheaper than the standard large-scale SEO operation, comprising of general phrase uses. It is worth considering that in this broader SEO sector some of the most competitive industries and keywords can be found, therefore this service is not only costlier, but more time consuming and demanding.
SEO FOR ONLINE STORES
Hosting online stores or e-commerce sites requires a slightly different approach than the one concerning a typical SEO project. First of all, the tasks focus on several key phrases, also known as Long Tail phrases. When it comes to e-stores, the valuable traffic is generated chiefly via multi-word phrases i.e. those with a low search volume, but high efficiency, which translates to direct sales. Monitoring several hundred or several thousand phrases is unusual for the e-commerce industry. The e-commerce industry in general requires vast other technical procedures related to SEO.
In general, when it comes to e-commerce sites, there are more critical elements arising – most related to taxonomies, website structure, navigation, internal linking etc. In other words, many combinations of keywords, and of varying reach are required.
The e-store optimisation should involve phrases of various reach, from medium precision to highest precision. All of them should also be related to the industry-specific elements. Everything must be properly embedded in the structure of each webpage. To summarise, e-commerce requires many more SEO characteristics, especially the strictly technical ones.