Company Websites
Landing Pages
Webpages – Your Own Virtual Business Card
Web Portals
WooCommerce Online Stores
Individual Solutions
Are you looking for reliable and honest website builders?
Well, you have found the right place! Find out why you, and dozens of other entrepreneurs, should focus your attention on our work.
We've completed hundreds of e-marketing projects. Our experience is incomparable
We create websites for people, as well as the online bots . . .
A business class care and relationship – and a 'zero extra fees' policy
We design and manage everything, from initial logo sketches to server maintenance. A complex and comprehensive mindset is a sheer understatement.
That's how all our customers are treated.
We have hundreds of e-marketing projects behind us
Our team is comprised of interdisciplinary members employed for special tasks. Their mission is simple, to increase the conversions, payments, registrations, shopping, leads, the average content of the basket or brand awareness. We set ourselves truly ambitious goals and create bold but real strategies, and thereafter realise them. We battle on until a positive result is achieved.
Therefore, with us, your project will be in the hands of knowledgeable professionals. It's simple: talk to us about your business, and we will deal with the rest. We have hundreds of designed websites behind us, and even more SEM campaigns completed; we have tackled thousands of keywords or phrases and led dozens of customers into the first pages of Google.
Our philosophy is as follows: to determine what each website building project will try to achieve.
We believe deeply that any website building should be preceded with a thorough discussion regarding the goals the company/individual is trying to achieve with the website. This should follow with a plan of how these goals will be realised. So, what result are you going for?
Whether you focus on sale of your products or incoming enquiries regarding your service, or perhaps bookings for your teaching course, or maybe finding new contractors to cooperate with? Whatever the aim is, you will need the right exposure. And we're here to help you. An online website is only one of the steps covered by the umbrella term 'e-marketing'. But it is also one of the most important steps, and without the right traffic, you'll be hindering all your e-marketing potentials.
A website without the support of e-marketing? It's like opening up a prominent restaurant chain in a deserted part of the town, when you know well there are districts down the road which bustle with passers-by. Of course, this analogy could be considered as an exaggeration. But it speaks the truth. So, what are the chances of you staying on the market and prospering without a well optimised website? In this day and age, very little, unless you lead a local business and rely on regular contractors.
That's why a whole team of our experts will lead your project ahead. We will research, analyse, recommend, test, review, rate – all in order to supply you with an online tool that successfully generates conversions and achieves your desired business goals.
We create the websites for the users,
as well as the bots
'Robots? What robots?' - This is exactly the way most of our clients react to news that Google dispatches cyber bots to carry out the indexation of your website. They get even more confused when we reveal that websites need to be optimised for these cyber bots, 'to please them', so to speak.
This isn't an absurd statement, or cheap science-fiction. Search engine optimisation (SEO) is nowadays a critical element of website design. Because indeed, you can create elaborate graphics and render the foreground design all beautiful and elaborate – but what about the background website coding? What about the elements that the bots actually take into consideration? Like load speed, content quality and authenticity . . .
These days, your website must meet the demands of your target audiences: appeal through the content, use of language, persuasive devices etc. You have to clearly express that you possess a remedy to their needs, that you are there for them and your offer is always available. They need to be glad they found you.
Naturally, the drastically growing number of people who browse the internet through their smartphones is met with high demands. People are prone to quickly losing patience and their frustration grows by the second, if flaws are observed. People now not only need to browse the content, but also have access to easy paying methods, making quick reservations, purchasing options, have access to product comparison tools, filling in the online forms – and it all just needs to work, as efficiently and responsively as on laptops or computers.
Yes, the current demand is high, so you need to ensure these needs are fulfilled. One way to do that is to create the website in RWD (Responsive Web Design). The responsive 'mobile' version must be a full-fledged website of its own right, created without functionality compromises and shortcuts. Remember, that you don't have the time to get things wrong e.g. the page loading delays . . . the present attention span of internet users is very short, and merely seconds/first-glance impressions will decide whether your visiting customer stays or leaves. The former is the key to realising your chief company goal: conversion.
Thus, your website must be readable and transparent, honest and genuine. Not only to humans, but also to the bots – the most prominent of which are the Googlebots. Yes, it is exactly this algorithm which sends www.google.com (the most popular and renowned search engine on earth) the information regarding vast websites. And on the basis of that gathered report the giant from Mountain View builds its index.
What the Google search engine indexation comprises of? How to design a website to ensure it finds itself in Google's index.
Now, imagine that you are in an enormous library and you are searching for a section dedicated to time-management. No doubt, it'll be the quickest solution for you to find a specific title of the book of your interest, or at least the name of the author. However, if you're new to the genre, and you're unfamiliar with any works dedicated to the subject, then you'll probably search for the book in a catalogue which lists the category and dedicated works.
Google's search tool also contains a so-called 'collection' or 'compilation' of works – an index of websites that correlate with specific categories as well as queries or searches entered by the internet users. It's the Googlebot which sieves through the web, analyses the content, structure and a vast amount of other technical aspects related to website design (loading speed, mobile website optimisation etc.)
We know exactly how to design websites that fulfil the SEO requirements, and fit Google's standards. We know how to act so that the bots index your page appropriately, and do not detect any flawed or ban-worthy elements. In brief, we not only know how to please the eyes and expectations of your target audience, but also the Google bots. If both of these factors are successful, your website will jump straight into first pages of Google, and your business will boom.
Business class care – and 'zero extra fees' policy. This is our paramount principle.
We provide a dedicated and organised mentor, who from the start to the end pilots your project, and at any moment, will be able to provide you all details related.
Welcome to the VIP sector! This is our highest, but also the only mode of operation. Sit back, relax and tell us what you require. We will do everything in our power, to make your journey towards your goals effective and efficient. It's our priority to ensure the process is carried out smoothly with no delays and in accordance to a set schedule or plan which helps to prevent the latter.
Our clients value not only our professionalism, effectiveness, knowledge, creativity, punctuality, reliability or great time-management, but also the fact that we are down-to-earth people who are easy to talk to or communicate with. We are passionate and dedicated towards every project. The mentors and guardians to our clients are e-marketing specialists, individuals who were indeed responsible for projects and campaigns worth thousands of pounds. They know what they're talking about and try and approach each project from a different perspective and with an open mind.
We design and manage everything, from initial logo sketches to server maintenance.
Complex and comprehensive mindset is a sheer understatement. That's exactly how we engage with every customer.
A couple of teams, dozens of e-mails received from vast senders, a multitude of meetings and a constant repeat of the same reason for delay . . . it's true, nobody is keen to work in such environment. But what if that can be avoided? What if the structure and visual appearance of the website, its functionality, embedded SEO, Google Ad Campaigns, Facebook marketing, capacity of the server or e-mail configuration could all be arranged, planned and organised on the spot?
Such organisation results in comfort and is an incredible time-saver. With Mapi Media, you'll be guaranteed that a task manager is watching over your project, supervising it step by step, ensuring everything is conducted well and no unexpected setbacks emerge along the way.
CONTACT US
Receive an express quote in up to 24h
Send us brief context, documentation, sketches, ideas or … simply write what you need!
Remember, we are also humans, we speak a human language and we too were once clueless. Therefore, we will make utmost effort to deliver you an uncomplicated explanation of all technical issues and matters concerned.
PORTFOLIO
Check out our selected projects
It is impossible to present everything we do. The following projects are just a fragment, not a slice, but a mere sliver of our experience in the field of web design.
Did any of them catch your eye? Would you like to have something similar created? A modern, responsive, sleek and functional e-store? Be sure to contact us.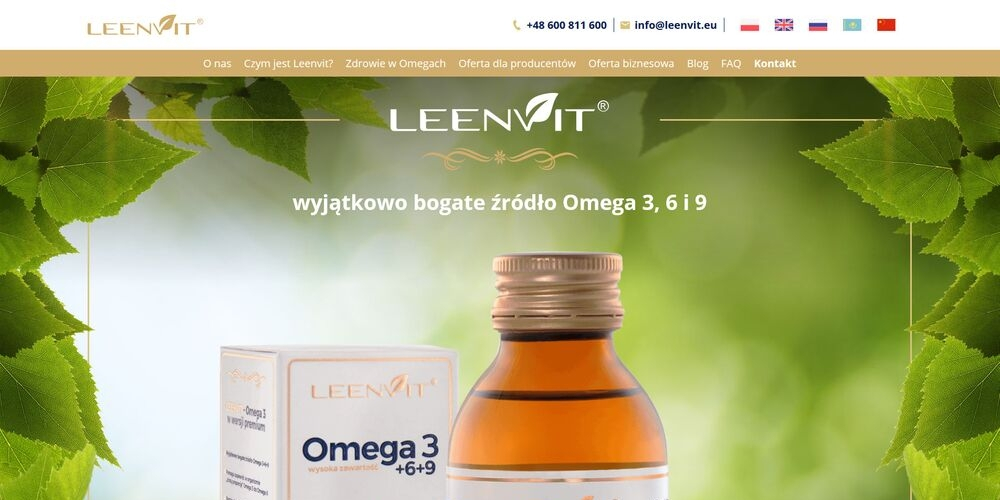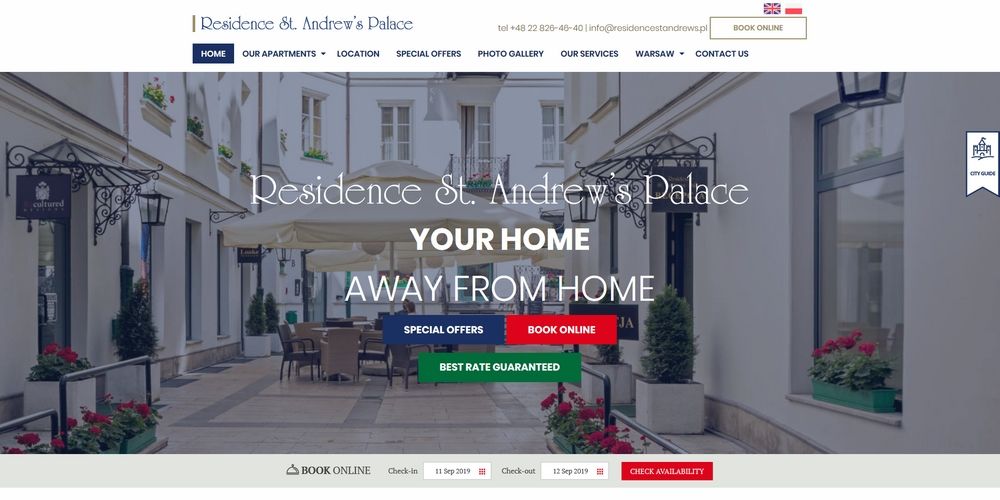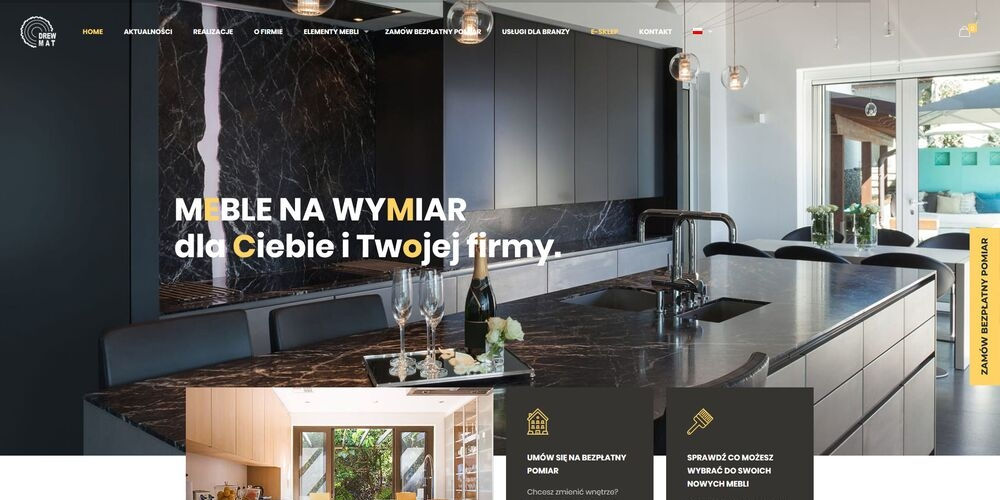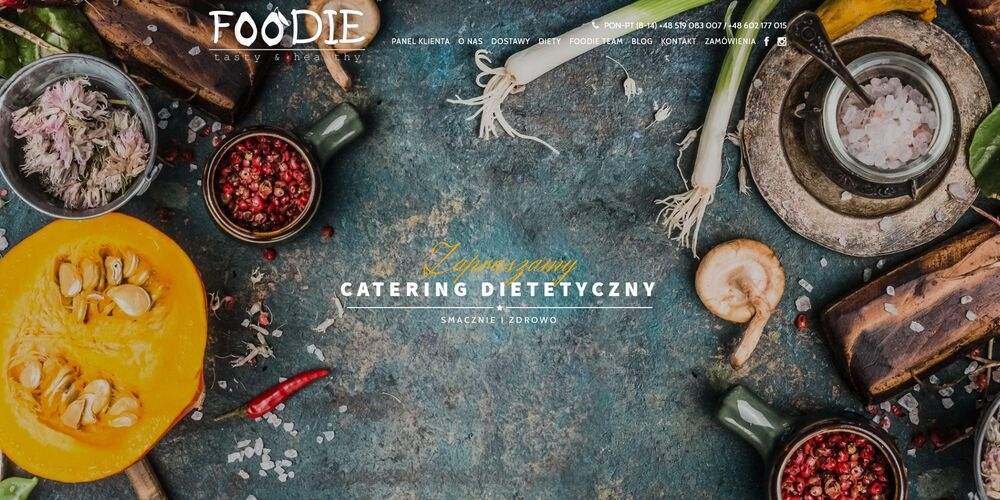 Your website is waiting for an update!
It will be appealing, contemporary, functional . . . we promise!
Impressive, right?
Feel free to discover more of our bountiful projects in our portfolio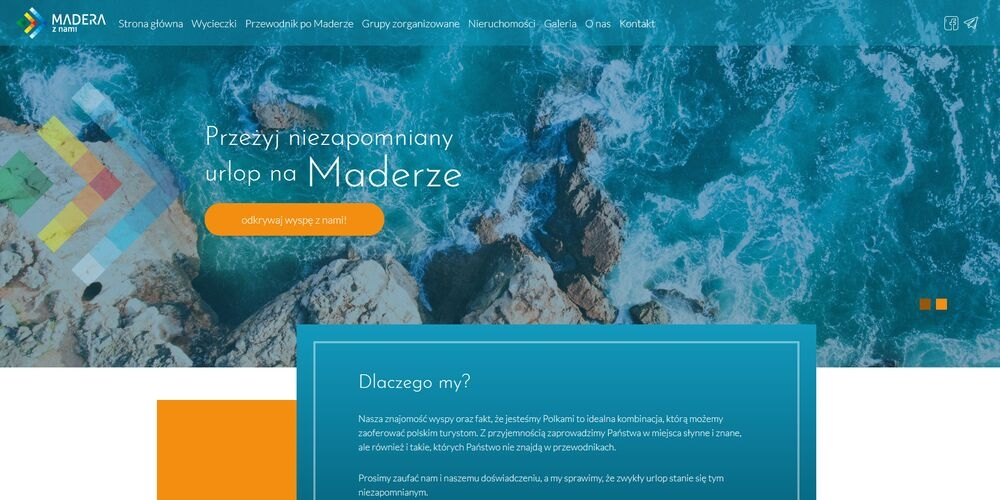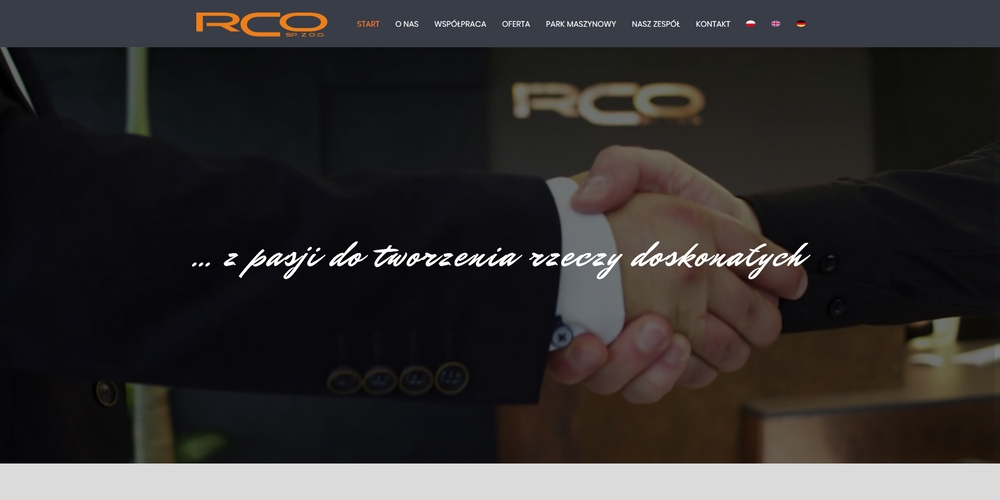 FAQ
Would you like to cooperate with us, though you still have remining questions regarding website creation with Mapi Media?
Contact us or check the list of frequently asked questions below.
CONTACT US
Did you struggle to find the answers to questions of your interest?
Contact us – our response is direct and swift.
We will bend space-time, especially for you!
Contact us,
In whichever way pleases you:
Designing websites
on WordPress
Why should you opt for the foremost CMS (Content Management System)?
Popularity
Expansion
Staying up to date
Versatility
Progressiveness
User friendly
integrations
Security
SEO
The popularity of this solution
32%. This is the percentage of websites driven by Wordpress within the entire world wide web.
Website Development
A seamless, uncomplicated expansion system. Do you have non-standard needs? Even if an already-made solution does not exist, the cost of writing a custom plugin will be fairly low.
Always up to date
A proven and systematically developed system that grows and progresses with time. It always retains it's contemporary and modern nature.
Universal use
Wide range of expansion possibilities and adaptiveness to the online context. From simple virtual business cards to comprehensive web portals, e-stores or extensive blog sites.
Integrations
A system involving automatic text message delivery? Or perhaps a system designed for email marketing, or fast and safe payment transactions? Maybe you prefer the direct interaction of your users in form of comments or online registry/account setup? What about integration of a price compare tool into e-store?
Integrations
Courtesy of the developer plugins made especially for Wordpress, we can substantially lower the costs of website creation. A cost of a plugin with an already prepared solution, is essentially equivalent to the cost covering 1-2hrs of a programmer.
Simplicity of use
The straightforward use, transparency and swiftness. Managing the websites built in Wordpress is the quintessence of a phrase: no coding skills required.
Safety
Safety and protection against cyber attacks thanks to the regular and reliable updates.
SEO
SEO-friendly. Google favours websites that are built in Wordpress. We know how to optimise them.
THE VAST FUNCTIONS OF 2020 WEBSITES
So which functions/features may your website contain?
Premium WordPress template or bespoke graphic design
Responsive Web Design, your website will look great on any device
UX (user experience) model illustrating where the individual elements are distributed
Content Management System (CMS). That's right, this system allows you to operate your own website, and you don't have to be an experienced programmer!
A friendly WYSIWYG editor. Do you use Microsoft Word? If so, then you'll operate your website with ease!
Modern, responsive and managed slider (graphics rotator)
High-quality HTML, CSS code consistent with the best W3C (World Wide Web Consortium) practices
Optional page builder based on the drag and drop system
Creating an infinite number of website subpages
A regular update feature (publishing entries)
A blog system, an ideal solution for running a company's blog
Both of these systems allow for chronological publishing of entries, based on categories, entry tags, authors
Sorting out different post entries
A catalogue of services/products with filtering function
User management, defining different roles and access levels
Commenting function on posts, moderating the system, setting up accounts by users
Website structure management, multi-level menu, mega menu, incorporating an infinite number of subpages and categories into the menu
Creating image galleries
Posting videos
Uploading files
Modern parallax scrolling effects, CSS animations, transition animations, SVG morphing, lazy loading, counter, a timeline etc.
Embedding the contact, order or registration forms
Highlighting cookies information
Inserting a Google Maps interactive map with travel details
Adapting to vast language versions
GDPR support
REFERENCES
Check out the opinions and reviews left behind by our past and present clients:

Without a doubt the best programming company in our region.
Mapi Media is a company composed of a qualified and experienced team. Our great contact and quick responses to amendments meant that the cooperation went smoothly at every stage of the project.
The quality of workmanship and attention to detail - even when dealing with large undertakings - is admirable.
Rafał Blachura
www.wisla.com.pl
We used the Mapi Media company's offer while creating the website. We decided on some interesting ideas and solutions proposed during joint meetings and arrangements regarding the overall shape of the new website.
We also decided to use their SEO service, to apply them to our site. We too requested a conduct of activities on our Social Media pages. The website positioning is a particularly difficult task for websites with a brand-new domain, and our own company website was in this situation when it was first launched.
Artur Fidler
Hajduk Fireplaces
Join the masses

of satisfied and content clients!
Send us some brief context, files, or ideas regarding your dreamy website – or simply tell us what you need!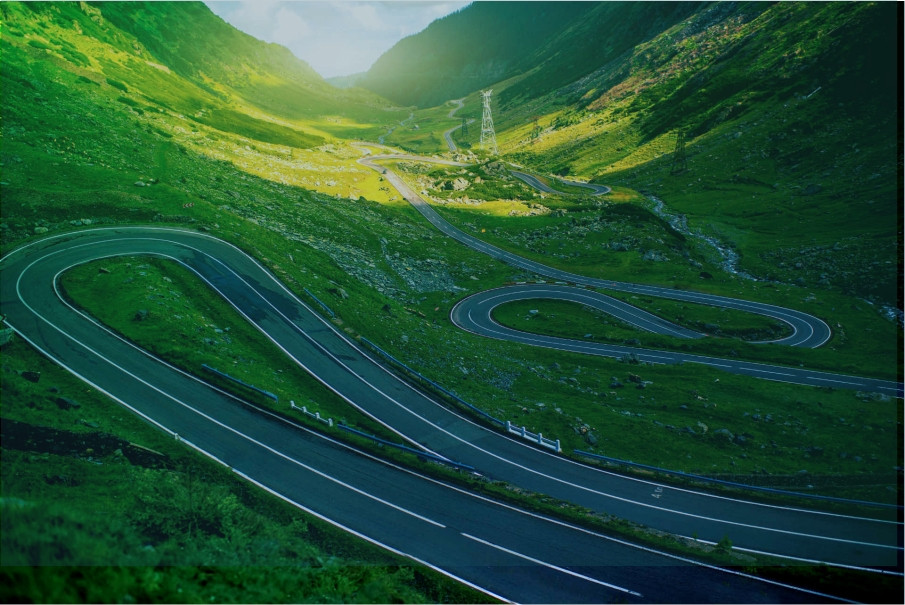 The road to your perfect website does not have to wind and twist!
Are you concerned about signing up for complex contracts, unclear terms and vast stages of the projects that never actually end?
With us you won't have to worry!
Each of our realisations is divided into a few steps, which we outline and define into tasks, then precisely set a strict finish-time for each step.
WORKFLOW
We divide each implementation into separate stages.
Small steps bring us closer to big results!
Analysing/Defining objectives
Selecting and presenting the solutions
Confirming the scope of work
Presenting our offer
Contract signing and work commences
Design stage
Graphics composition and coding
Programming additional functions
Testing
Final implementation
The website: Wisla.com.pl
Wisła, Szczyrk, Brenna ... i.e. Beskid Mountains at any time of the year!
Wisła is one of the more frequently visited traditional mountain destinations in Poland. Thanks to its impressive scale of investments in modern ski infrastructure, Szczyrk is becoming the epitome of successful ski-resort. The charming nearby towns and villages, along with picturesque neighbouring cities are visited by tens of thousands of tourists each year. And not only in winter. Of course, many of them search for accommodation via the Internet before they set off anywhere.
Our customer's website - www.wisla.com.pl was created with one notion: creating a pleasant, virtual meeting place for tourists and owners of apartments, private accommodations, holiday centres, hotels and agritourism households.
Project goals:
The starting point for the construction of the new version of the wisla.com.pl website was twofold. On the one hand, the website owner deduced the old website had insufficient functionalities and he wanted to elaborate on effective administration for the current version. On the other hand, we wanted to develop the technological changes that affect each user and have a big impact on the experience. After all, with the rise of smartphones, the palette of activities that we want to perform growing, our need to quickly and intuitively navigate, compare, finalise the booking of accommodation. The expectations are constantly getting higher, so for wisla.com.pl, it was time to evolve.
The bar has certainly been set very high. A new, modern website with complex functionalities had to be adapted so that it's not confusing nor problematic to use, especially for 'non-technical' people. When making a website, especially one based on selection of accommodation, we cannot tire the customer out, we cannot make this task a chore, but render it into an enjoyable experience. We wanted to create a website with one notion in mind: no codding skills required. So, we got to work!
After the main discussion with Wisla.com.pl, we presented the detailed technical aspects of the web portal and established UX plans, then recognised a couple of objectives. We wanted to implement:
Simple and quick registration means for new website users (owners of the accommodation facilities)
Selection of a timely payment plan for the virtual business card (currently there are three plans to choose from. These can be amended, or other plans implemented in the future by the website administrator, without our intervention)
Implementation and full configuration of swift internet payment methods for the selected subscription
Fast payment acceptance with quick virtual business card activation
Discount codes which reduce the subscription price (defining any percentage/amount of the code)
Free subscription for the initial period
Automatic reminders to renew the subscription for the next period before the business card expires
Simple and quick creation of a virtual business card to promote your accommodation facility (descriptions, special offers, photo galleries, price lists, features of the facility, amenities in the rooms, contact form with the date of arrival, integration with Google Maps and Google reCAPTCHA)
Reviews system to be posted by users
Filtering of the offers to given categories, according to the criteria selected by the owner
Additional section devoted to attractions in given cities/towns/villages
Promotion of special offers
A subscription form and integration with one of the leading email marketing system providers
Of course, these were only one of many objectives that we planned to implement. The list could go on, but we selected a few of the features above because in our opinion they are the most interesting aspects related to programming work. Some of them are challenging to execute, but who at Mapi Media doesn't like a challenge?
After accepting the technical specifications and UX plans illustrating the distribution of elements, we made bespoke graphic designs for all the company's subpages on the website. Then we proceeded to coding front-ednu and implementation of the functionalities based on WordPress and Woocommerce systems. Once the website was optimised and tested, it was published on our server. To this day it meets a lot of success and gathers hundreds of positive user opinions per month.
It's without a doubt the best programming company in our region.
Mapi Media is a company composed of a qualified and experienced team. Our great contact and quick responses to amendments meant that the cooperation went smoothly at every stage of the project.
The quality of workmanship and attention to detail - even when dealing with large undertakings - is admirable. It's without a shadow of a doubt, the best programming company in our region.
It's without a doubt the best programming company in our region.
Rafał Blachura
wisla.com.pl owner
Mission accomplished with utmost success!
The bar has been set very high. A new, modern website with complex functionalities had to be adapted to 'non-technical' so they can swiftly and intuitively operate their virtual/digital business cards.
EVEN MORE FUNCTIONALITIES
This is an extended list of the features/functionalities your company website may possess:
ONLINE MARKETING, SEO, SEM
Integration with Google Analytics, Search Console, GTM
Tracking of conversions
Setting up a Google Ads account (formerly Google AdWords)
Setting up a remarketing and Google Ads conversion tag
An online chat system
Chat via Messenger
Quick call dialling
Pop-ups, i.e. 'Pop-up windows'
A subscription form which details the subscribers' consent to receiving newsletter emails with a double-opt-in model
Optional integration with an external email marketing system provider
Facebook pixel configuration
Building remarketing lists
Links and icons that lead to all your social media accounts
301 redirects
Friendly, easy-to-remember and clear URL addresses
A unique meta title and description
Image alts
Header hierarchy (H1 - H6)
Compression of graphics
Cache mechanism
Code optimisation
Robots.txt file
A sitemap
Own 404 error page
HTML5 semantic tags
THE SAFETY OF YOUR WEBSITE
We ensure your website is protected and provide you the following:
Access to the CMS panel
Propose passwords with high strength validation
Aid with password recovery
Multi-user access levels
Comment-section moderating (eliminating spam, abusive messages etc.)
Spam protection
ReCAPTCHA integration with the online forms
A free SSL certificate
Intelligent system updates
Regular backups
Server level firewall
A secured webmail panel
12 months of warranty
Technical assistance