Google regularly updates its guide to ranking competitively in search engine. The newest update was on 12th December.
SEO Starter Guide has been recently updated and all the information published on Google Webmaster Central Blog. The guide is dedicated to webmasters aiming to improve their websites' performance.  Of course, other users interested in website design and SEO can follow the advice.
What does SEO Starter Guide include?
As before SEO Starter Guide provides the list of best practices related to improving websites in such a way that Google bots can index them properly and understand their content.
SEO Starter Guide provides useful information on how to improve general websites' performance with regards to search engine optimisation. The best practices include among others: tips concerning metatags and meta descriptions, URLs' structure, website layout and navigation, content creation etc. SEO Starter Guide includes also a few new sections, among others responsive websites that are mobile friendly (popular topic now) or structured data tools.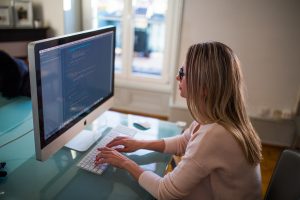 Currently SEO Starter Guide is available in nine language versions (English, German, Russian. Spanish, French, Italian, Japanese, Portuguese and Turkish) but Google is planning to add sixteen new ones.
This guide is replacing two previously published guides: Starter Guide and Webmaster Academy.