Our blog is filled with topics related to social media and Facebook. There's a lot of posts since a lot is going on. What can we expect in 2018?
It seems that having a website isn't the most important part with regards to business online presence. Social media channels have changed the game. Today we can say that successful online presence depends mostly on active participation in various social media channels.
Social media trends change all the time. Things that a few months back seemed as effective strategies could be completely useless today. Modern fan page won't draw users and prospective customers,  if it doesn't use Facebook features to the full and focuses only on posting some pictures now and then.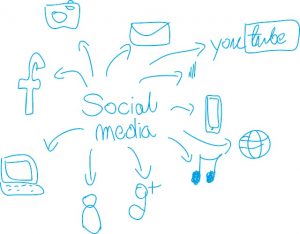 Social media – building strategies in 2018
Careful analysis of users' activities can show possible trends in 2018. When planning business strategy it's good to be on the lookout for social media trends in 2018.
Greater influence of video marketing
We've posted on video marketing before (check it here and here.) Videos are interesting and engaging and definitely draw users' attention. They allow for creative presentation of content which makes them attractive. You Tube channels are gaining popularity as well as live streaming on Facebook or Instagram. This form is much closer to users and creates emotional response much easier.
Growing popularity of messaging apps
Communication with customers via messaging apps  (such as for example Messenger, Viber, WhatsApp) makes companies accessible. Let's keep in mind that there's a lot of people who spend all days on Facebook. Ongoing online presence is possible due to mobile devices, and number of their users is constantly growing. Sharing news via messaging apps is quick and easy – it's definitely a good solution for expanding business communication.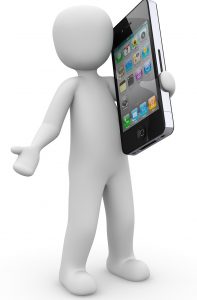 Influencer marketing contributes to social media engagement
Users' opinions can highly influence shopping decisions. Moreover, if these are popular influencers' opinions the impact is really huge. Business cooperation with influencers can boost sales, hence it's worth to consider in 2018.
The above post doesn't offer social media marketing strategy. It's just a description  of trends in 2018. Still, knowing updates concerning Facebook and Instagram features can be very helpful when planning business strategies.