Google Local Guides is a global community centred around Google search engine. Who can become a local guide?
A local guide shares information about places (companies, restaurants, beauty parlours etc.) Users can contribute their content, share reviews, photos and insights which are helpful for other users seeking knowledge about companies or local places. By providing useful information local guides are rewarded with points which they can turn into specific rewards.
How to become a Google Local Guides?
You can join the program if you're at least 18 years old and have an active Google account. The program is active in all countries with enabled Google Maps service (currently over 40 countries and languages.)
In order to join the program you should sing in on its official website.  New local guides can provide their insight in Google Maps. By sharing reviews, photos and their insights they can help millions of people looking for information.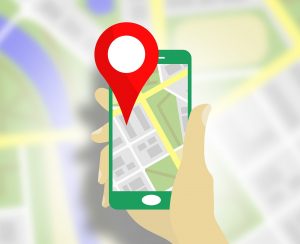 What is the main purpose of Google Local Guides?
The main purpose of Google Local Guides is to give Google Maps a human touch. It's there to help users make decisions when choosing places. Local guides share their insight and thoughtful reviews which can be really helpful. Of course contributions should be based on real information and experience, they should be unique and detailed. Generic and repetitive comments don't have any value. Notice, that local guides who duplicate reviews across locations will be removed from the program.
Google started the program to gather real time data about locations visible in Google Maps. Although, Google already has access to such data, from state's listings, business directories, social media channels and business websites, they needed something more tangible. Google Maps lacked users' expertise and commitment, their own experiences with regards to various locations.
Points and rewards – the benefits of joining the program
Local guides share their content themselves, but sometimes they answer Google's questions. The most frequently asked questions concern restaurants, bars, cafes or pubs. Moreover, local guides share photos they take in given locations. Photos should be relevant and in focus, blurred or irrelevant ones will be removed.
Users who joined the program are marked as such in Google Maps – their reward is to be a part of worldwide community. Yet, that's not all. For contributing quality reviews, information or photos local guides are rewarded with points. The more the points the higher the level, and the higher the level the better rewards. For example, local guides can get 3 months free access to Google Play music, free 100 GB in Google Drive but also the possibility of testing new Google services before they roll out or participation in google workshops – everything depends on number of points and local guides' reliability.
Badging – new form of rewarding local guides
Local Guides program is constantly expanding. Local guides who are particularly active can earn their badges (some of them already have them.) Badges don't have any real value, but they can distinguish given local guides. There are badges for expert reviewers, expert photographers, novice fact finders and novice trailblazers.
Does this encourage users to leave reviews and be more active? We need to wait to find out, still it seems that writing quality reviews may be worthwhile and there are mutual benefits of the program, for local guides and users both.