Online safety is a very important issue. Although, it's widely discussed many people tend to disregard risks or do just the opposite – stop shopping online. What's best?
Online shopping always comes with certain risk. Our doubts concern time of delivery, possible delays, products' quality or faults and finally our own expectations. What if a given product doesn't meet our needs? Is it possible for shop owner to offer a refund and take the product back?
When shopping online you should always think of returning the product. It's best to check given shop's return policy. You should also always ask for a receipt or an invoice. Not many people remember it and later it can lead to problems.
Still, there are many more serious issues that should be taken into account when shopping online.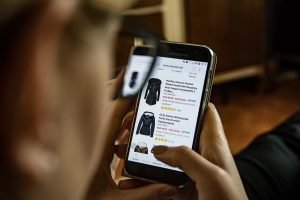 Safe online shopping – tips for buyers
Shops' reviews
Although, there's some risk generally online shopping is safe. Of course, on condition that we order our products in trusted shops which have positive opinions and reviews. Therefore, when shopping online we should take into account shop's and products' reviews.
SSL certificate
Users should treat search engines warnings concerning website's safety more seriously. In case of online shops and other platforms facilitating online payments connections should be always encrypted.
Payment and delivery methods
When shopping online you should think of secure payment and delivery methods.  Typical letter is definitely fast but it may be also the least secure delivery method. In case of prepayment if we have concerns of its safety it's best to choose payment on delivery method.
Precise contact details
Before adding products to basket you should always double check all the details. It's also best practice to check company name and address details online. There are dedicated government websites and registries where you can verify a given company.
Fully operational website
Website's errors should definitely discourage further shopping. If there's risk for  a website to suspend it's better to quit shopping altogether. Of course, website's errors don't always mean it's not trustworthy. Still, better yet wait for errors to be fixed.
Online shopping is becoming more and more popular. Growing popularity partly proves it's safe. Still, it's best to stay reasonable when shopping and carefully consider all the available options.
Online shops' owners should implement all safety protocols and procedures to ensure risk free shopping. We can be of help here – check our offer.